What's on at the Old Brewery
Takeaway bar
12.00PM - 9.00PM
Why not come and enjoy the amazing grounds at the Old Royal Navel Collage this spring?
You can grab a takeaway pint from our Camden & Peroni bars or maybe a Aperol or gin Spritz and relax on the deck chairs!

Sunday Roasts
12.00PM - 8.00PM
There's nothing more English, then enjoying a tasty Sunday roast with your loved ones. Whether you're a local or a tourist, it's a must try in the UK. We serve up a variety of flavorsome Sunday roasts weekly for the entire family to enjoy. Don't miss out on the best Sunday roasts in Greenwich.
Book Now
May 30th 2021 - July 1st 2021
Gaia returns to the Painted Hall
Be a world away without leaving London
THE OLD ROYAL NAVEL COLLAGE is thrilled to welcome back Luke Jerram's Gaia after its sellout success last summer, which was so popular with families and visitors of all ages.Don't miss out - book now to guarantee your opportunity to experience this stunning installation, suspended in the splendour of the Painted Hall.
June 11th 2021 - July 11th 2021
Euro's
Here at The Old Brewery we're going football crazy, football mad and we hope you are too!
Make sure you book you spot!
If you and your group would like to dine with us, we will be showing the match on a TV in the Courtyard Camden area, however the match volume will be at a slightly lower level. Alternatively, if your group would prefer a more relaxed match day experience, there will also be a screen in our Colonnade Meantime fan zone where you can sit back and enjoy the game on our deckchairs.
June 19th 2021 - June 27th 2021
English Wine Week
English wine week has arrive the sun is out the days are longer and we can finally meet up with our friends again. So why not come and enjoy a bottle of Eighteen Acre Rosé or Bolney Lychgate Bacchus in the best beer garden in South East London.

Bolney the pioneers of English wineLocated in the heart of rural Sussex, Bolney Wine Estate is one of the oldest and most beautiful vineyards in England. Bolney's started five decades ago when our vines were first planted by Sam Linter's parents, Rodney and Janet. Sam now heads up the family business, having inherited her parents' love and passion for making luxury English wine. Sam, along with her expert team, produces award-winning still and sparkling wines.

Here at the Old Brewery we a proud to serve Bolney.
Eighteen Acre Rosé
Tasting notes - A vibrant, deep pink with elegant mousse in the glass. On the nose this wine expresses aromas of red fruits, particularly that of ripe strawberries and red cherries. These aromas are continued over to the palate with layers of complexity from the lees ageing, with a sweet spice character.
Lychgate Bacchus
Tasting Notes: A fresh and zesty white with delicate notes of elderflower and citrus. This elegant vintage delights the palate, with a long and fruity finish that draws out white flowers, apple, gooseberry and lime.
June 20th 2021 | 12.00PM - 9.00PM
Father's Day
Come down and enjoy father's day in the best beer garden in South East London
3pm - 5pm live music
The Anguisetttes are a musical due formed by two members of staff at the Old Brewery. They will be reworking several songs of various styles, including indie, folk, rock, and psychedelia. Their performance will showcase Hannah Mac's theatrical vocal delivery and Joe L's electric guitar skills.

Then stay to watch Italy vs Wales Kick-off at 5pm
June 24th 2021 | 7.00PM - 9.00PM
Mid-Summer Jazz and Gin
The days are finally getting longer and you deserve to unwind with a gin and some jazz.
Join us on Thursday 24th of June between 7pm and 9pm for an evening of relaxed jazz music performed by some wonderful local musicians. Whether you prefer a classic dry gin or you're looking for some ginspiration, we'll be on hand to offer you the perfect gin spritz.


WHAT WE'VE BEEN UP TO
June 10th 2021 | 7.00PM - 9.00PM
A Summer of Gin and Jazz
What's the best accompaniment to a gin? (Other than the best tonic, of course!)
It's jazz music!

Bio: Kielan is a double bassist and composer studying at Trinity Laban. Today his quintet will be performing a series of original compositions and songbook tunes.'
Join us on Thursday 10th June between 7pm-9pm for an evening of relaxed jazz music performed by some wonderful local musicians. Whether you prefer a classic dry gin or you're looking for some ginspiration, we'll be on hand to offer you the perfect gin spritz.

June 12th 2021 | 12.00PM - 10.30PM
World Gin Day
We have Everything you need to celebrate this World Gin Day in style in the best beer garden in South East London, so come on down and enjoy a gin or three.

Gin is steeped in history too. Ever since European apothecaries began distilling gin and selling it as a cure-all in the 16th century, the juniper-flavoured liquor has been revered as a medicine, vilified for fuelling public disorder and consumed in a multitude of every-season cocktails.

The best flavoured gins Good House keeping
Malfy Gin Rosa 90/100
A pale pink gin with vibrant pink grapefruit aromas, this juicy gin is smooth and refreshing with zingy ripe pink grapefruit and beautifully balanced alcohol. The gin finishes with an almost sweet grapefruit note.

Malfy Con Limone 84/100
his delightfully refreshing gin has a vibrant sun-baked lemon aroma and zesty lemon flavour. It is wonderfully smooth and perfect for a martini with a lemon twist.

Tanqueray Flor de Sevilla 76/100
This gin has a lovely subtle but sweet flavour with notes of orange sorbet. A perfect balance of flavour without ruining the juniper notes.

Sipsmith Lemon Drizzle Gin
The lemon flavours were subtle in this gin, but could have been even more intense for a flavoured gin. Testers enjoyed the mixture of floral and lemon notes in this tipple.

Audemus Spirits Pink Pepper
Notes of cardamom, peppercorn, coriander and cinnamon shone through. It smelt oaky initially, which we liked, and overall it was a warming and smooth gin.

Malfy con Arancia Gin
A subtle taste of orange when sipped, but it doesn't mask the juniper notes underneath. Described as summery by some testers.
Please be advised that Young's only sells tickets for events through our official partner DesignMyNight, using their online event ticketing software Tonic – any tickets presented from other event ticketing providers will not be accepted.
Friday 18th June
Football
UEFA Euro 2020
England vs Scotland
8.00
PM

Kick off
Tuesday 22nd June
Football
UEFA Euro 2020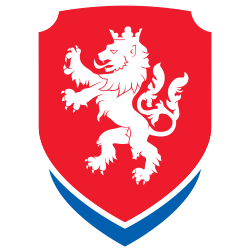 Czech Republic vs England
8.00
PM

Kick off
Opening Times
Monday - Saturday: 10am - 10:30pm
Sunday: 10am - 10pm
Food Service Hours
Monday - Saturday: 10am - 9pm
Sunday: 10am - 8:30pm